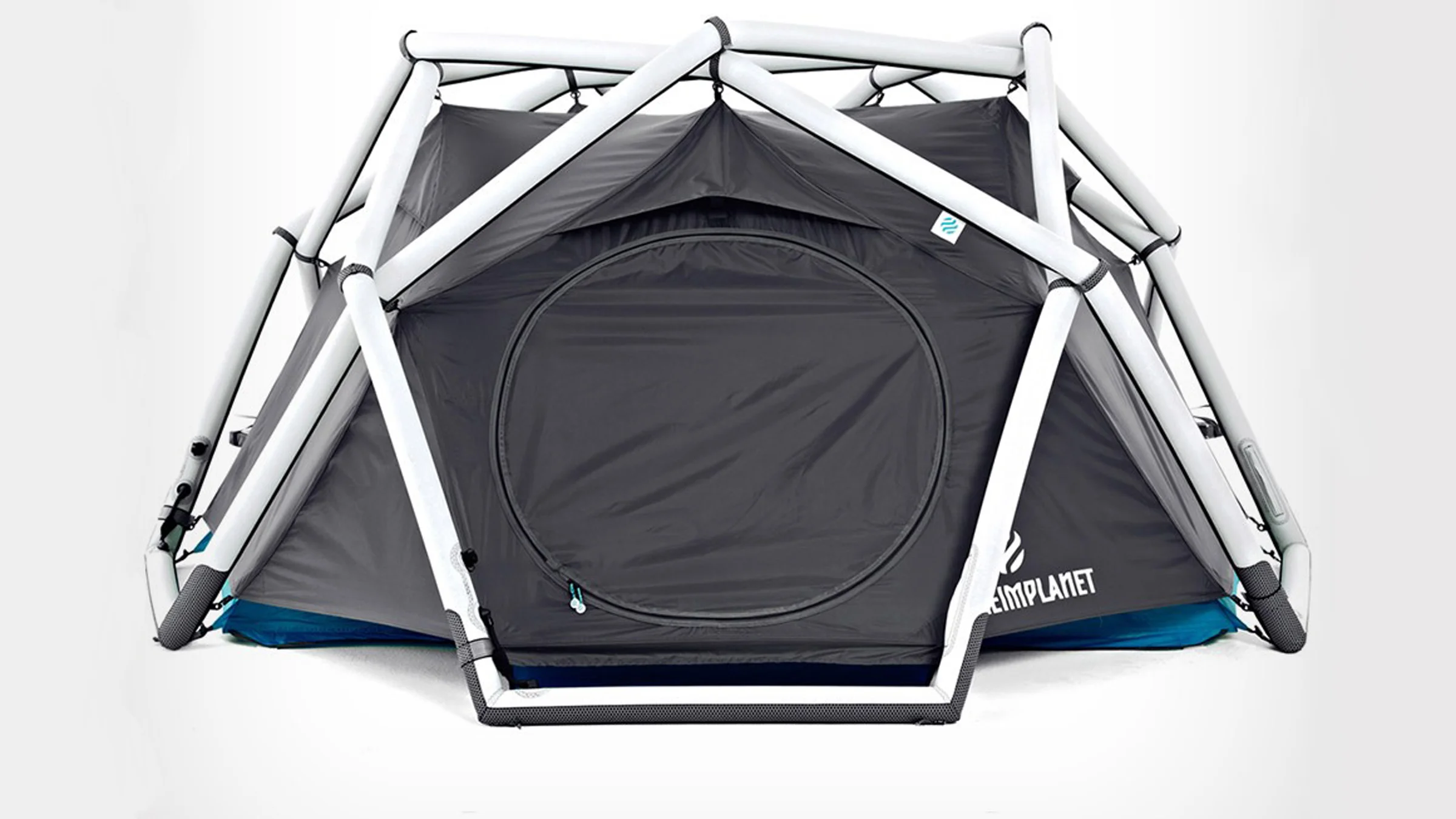 HEIMPLANET: The Future of Camping
For those who love adventure and the great outdoors, HEIMPLANET is a company that has revolutionized the way we camp. The German-based company was founded in 2003 by Stefan Clauss and Stefan Schulze Diekhoff during a surf trip along the Portuguese coastline. The idea for HEIMPLANET came about after the duo struggled to set up their tent in the rain and darkness. This experience sparked the idea for a new type of tent that would be easier to set up and more durable than traditional tents.
In 2011, HEIMPLANET launched their first inflatable tent, THE CAVE, which completely changed the camping game. Unlike traditional tents, which require poles and can take hours to set up, HEIMPLANET's inflatable tents can be pitched in just a few minutes using an air pump. This not only saves time and energy but also makes camping more accessible to everyone, regardless of their experience level.
But HEIMPLANET is more than just a tent company. They offer a wide range of outdoor gear, including tarps, backpacks, bags, clothing, and accessories. Their products are designed to be lightweight, durable, and functional, making them perfect for outdoor enthusiasts who value quality and innovation.
When you travel with HEIMPLANET gear, you feel alive. You are constantly adapting to new situations, new people, new cultures, and new environments. You have to rely on less and you can discover more. HEIMPLANET's products are designed to help you make the most of your outdoor adventures and explore the world around you with confidence.
The HEIMPLANET online shop is the best place to discover their products and learn more about the company's mission. Their website is easy to navigate and features detailed product descriptions, photos, and customer reviews. They also offer free shipping on all orders over €50, making it easy to stock up on gear for your next camping trip.
In conclusion, HEIMPLANET is a company that is truly changing the way we camp. Their innovative products and commitment to quality make them a leader in the outdoor industry. Whether you're an experienced camper or a first-time adventurer, HEIMPLANET has everything you need to make your next outdoor experience unforgettable. So why wait? Visit the HEIMPLANET online shop today and start your next adventure!
VISIT OUR WEBSITE  🌐 Heimplanet.com
Learn more at: 🔗 zigi.be/heim