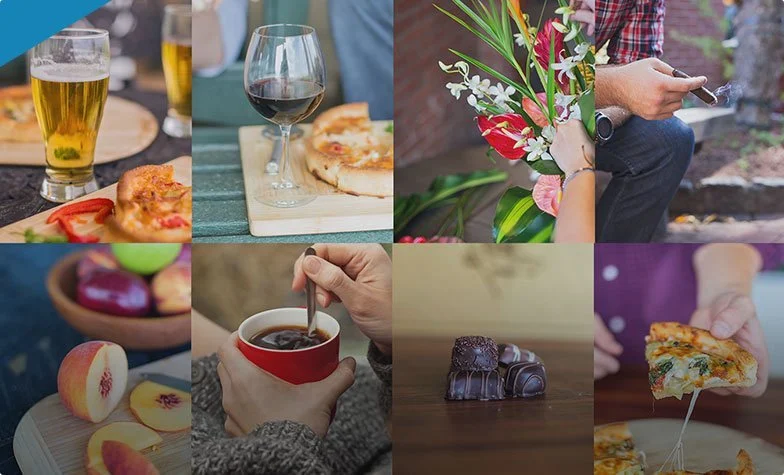 The Gift of the Month Club is the original gift of the month service since 1994. We offer alcohol such as beer, wine, and liquor for men, women, and for all occasions. We also offer flowers, fruit, chocolate, coffee and pizza.
Here at greatclubs.com, we offer a unique gift of the month club service. We offer carefully chosen, rare and exotic selections from around the world, delivered to your door each month. Our monthly selection does not stop at wine, beer, and spirits. We also offer some of the best cigars, gourmet coffee, fresh-baked bread and pastries, and anything else you can imagine. Our selection and quality will never stop, only the selection and number of gifts.
In the current age of mass-produced goods and convenience, we are left with a surplus of items of dubious quality. It's hard to find the perfect gift for someone. The Original Gift of the Month Club offers a different story of how to find a gift that is truly one-of-a-kind. We also offer a rewards program for our members, so you can earn free gifts from us with each purchase. Our gift boxes are 100% guaranteed to delight.
Doug and Dirk Doretti had an idea, based on two things that were happening at the time. Book clubs and CD music clubs were really popular; the brothers felt it was a unique way to run a business with subscription products delivered to your home.  Back then small microbreweries were just catching on with the American public; these local brewmasters were not only passionate about their craft, they were producing the very best beers in the country.  Many of these beers were only available within a limited small radius of these microbreweries so they were hard to find. 
So why not home delivery with a Microbrewery Beer of the Month Club? Inspired, Doug and Dirk jumped right in. And for those tough first years, the brothers lived lean, recruiting family members to help them pack-and-ship the beer club orders.
VISIT OUR WEBSITE  🌐 Greatclubs.com
Learn more at: 🔗 zigi.be/greatclubs